Solutions autonomes de production d'énergie à partir de déchets urbains et agricoles à destination des régions à forts besoins énergétique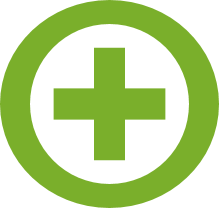 FIGHT AGAINST THE PROLIFERATION OF WASTE
We aim to eliminate waste to limit the development of informal landfills and their impact on public health.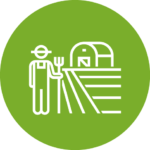 PROVIDE A DECARBONIZED ENERGY SOURCE
Through energy recovery from waste, we offer an alternative source to fossil fuels that is available for off-grid areas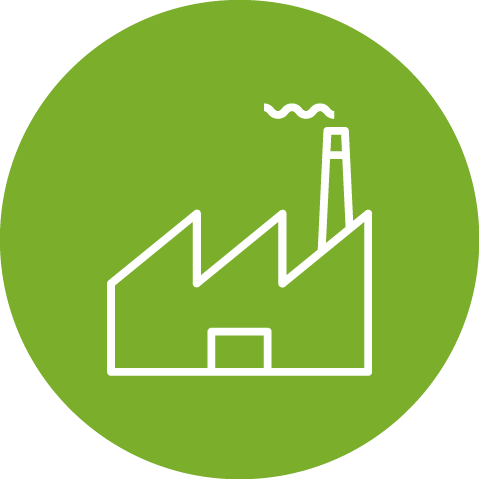 PROMOTE LOCAL DEVELOPMENT
Training and creating non-outsourcable local jobs are essential for the autonomous and non-dependent ownership of our solutions.
Dans un contexte de décollage économique, les pays émergents ont des

multiple and growing needs for thermal, refrigeration, and electrical energy

for

in industries, agriculture, public infrastructure, and households.

.This phenomenon has several consequences: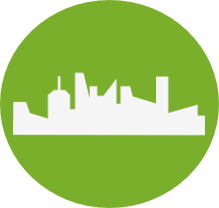 Rapid urbanization
Urban growth affects both capital cities and medium-sized towns, generating a significant amount of déchets souvent non collectés, vecteur de pollutions importantes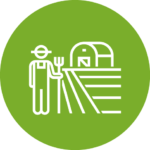 Agricultural development
L'émergence économique s'accompagne d'un regain des activités agricoles et des agro-industries de transformation. Ces activités sont aussi productrices de résidus biomasse non-exploités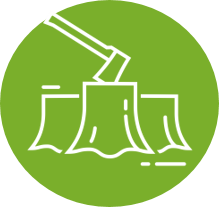 Pression sur les ressources naturelles
Cette croissance doit être alimentée par des énergies, d'où la forte consommation en combustibles tels que le charbon de bois et les énergies fossiles, exerçant une pressure on forests and the environment.
Fort de ce constat et après deux années de Recherche & Développement, TerraVolt propose des solutions pour relier production de déchets et besoins énergétiques

en valorisant les résidus agricoles et les ordures ménagères grâce à la technologie de la pyro-gazéification
La

The pyro-gasification technology, simple and robust, allows us to

anchor our projects on a medium scale

(quartier ou village) impliquant l'

collective appropriation of our solutions

.
En produisant de l'énergie thermique, du charbon écologique, des fertilisants et de l'électricité, TerraVolt valorise les déchets agricoles et ménagers de façon à s'adapter aux besoins de :
An agricultural operation
L'objectif premier de la solution Pack'n'Power proposée par TerraVolt est l'approvisionnement énergétique des zones isolées par le biais d'une valorisation de résidus de biomasse agricole. Pour des renseignements détaillés, cliquez ici
Cette solution est destinée à la valorisation énergétique des ordures ménagères municipales. Plastique, carton, caoutchouc… nous pouvons traiter nombre de déchets dont regorgent les grandes villes.
Pour des renseignements détaillés, cliquez ici
    Terravolt est une entreprise spécialisée dans plusieurs domaines d'expertise, notamment l'assistance en maîtrise d'ouvrage, l'ingénierie de projet, les prestations de recherche et développement (R&D), ainsi que les formations . Dans le domaine de l'assistance en maîtrise d'ouvrage, nous proposons des services de conseil et d'accompagnement pour aider les maîtres d'ouvrage à mener à bien leurs projets. En matière d'ingénierie de projet, Nous offrons egalement des services de conception, de modélisation et de gestion de projets techniques.